Share

Saturday 23rd April 2016
City Of Rats + DJ Set
Free
(No ticket required - First come first served)
7:00PM
OUTDOOR:
Giffin Square
Bring something to sit on and whatever you need to stay warm and dry
Bike Powered screening, courtesy of Electric Pedals of Slam City's first skate doc with Q & A from film maker Henry Edward Woods and pro-skaters plus DJ set from 343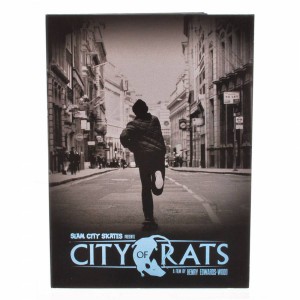 A unique chance to see this film sponsored by Slam City Skates, released in 2012, at an outdoor screening completely powered by bikes. A must for skateboarders and people interested in the scene. Suitable for all ages.
Slam City's first ever skate video is testament to 25 years of skate culture in London.  Brought to you by the filming talents of Henry Edwards-Wood aka Hold Tight Henry.
Featured skaters include legends, locals, shop crew and mates. Each one has their own unique style from Jason Caines' massive road gap to The Gonz's classic moves.
The locations are key to the film.  If you have ever thought that you knew London, you'll think again when you see City of Rats.  Hold Tight Henry and his crew found places from central London to Bromley and beyond.
The filming is gorgeous and impeccably colour-graded.  The high standard filming process blends artistry and composition in a way that makes the film more art documentary than ordinary skate film but it keeps the grit by losing the dollies and generators for a more honest feel.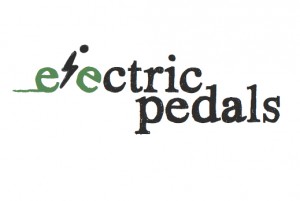 Electric Pedals www.electricpedals.com has supported the festival for five years. This dynamic and communal cinematic experience relies on real-time pedal power; there aren't any back-up generators. So when the human batteries stop pedalling, the film stops reeling!
Bar and refreshments