Share

Tuesday 11th September 2018
Carnival of Souls
Free
(No ticket required - First come first served)
8:00PM (Doors open 7pm)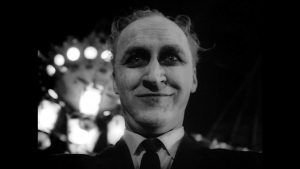 VENUE CAPACITY: 100
The cult 1962 American independent horror film, Carnival of Souls, gets a rare screening on Tuesday 11th September at The Ivy House, 40 Stuart Road, Nunhead, London SE15 3BE. Written, produced, and directed by Herk Harvey, and starring Candace Hilligoss. Its plot follows Mary Henry, a young woman whose life is disturbed after a car accident. She relocates to a new city, where she finds herself unable to assimilate with the locals, and becomes drawn to the pavilion of an abandoned carnival; director Harvey also appears in the film as a ghoulish stranger who stalks her throughout.
Filmed in Lawrence, Kansas and Salt Lake City, Carnival of Souls was shot on a budget of USD$33,000, and Harvey employed various guerrilla filmmaking techniques to finish the production. It was Harvey's only feature film, and did not gain widespread attention when originally released as a double feature with The Devil's Messenger in 1962.
Set to an organ score by Gene Moore, the film has been contemporarily noted by critics and film scholars for its cinematography and foreboding atmosphere. The film has a large cult following, and has been cited as a wide-ranging influence on numerous filmmakers, including David Lynch and George A. Romero.
ABOUT THE VENUE:
The Ivy House is London's first co-operatively owned pub, now Grade-II listed as having "an unusually high level of surviving original features and fittings [forming] a largely complete 1930s interior". The pub serves up a wide and constantly changing selection of real ale and craft beer.