Share

Saturday 04th May 2019
Brave
Free
(No ticket required - First come first served)
2:30PM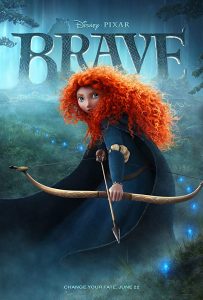 Since ancient times, stories of epic battles and mystical legends have been passed through the generations across the rugged and mysterious Highlands of Scotland.
"Brave"chronicles the story of Scottish princess Merida (Kelly Macdonald), a skilful and courageous archer with a decidedly impetuous nature. Determined to carve her own path in life, Merida makes a reckless choice that unleashes chaos and unintended peril, unwittingly jeopardizing her father's kingdom.
Now Merida must discover the meaning of true bravery as she confronts tradition, destiny and the fiercest of beasts to undo an ill-fated curse before it is too late
Xanadu and '80's roller disco!
Xanadu and '80's roller disco!
April 21 @ 7:00 pm
Deptford Lounge
Join us for the first night of the NXDFFF when we'll be launching in truly retro style with big hair, slick moves and fancy footwork,…
Matilda
April 29 @ 8:30 pm
Eckington Gardens
Come and join us in the Eckington Gardens for open air family cinema, with a screening of Roald Dahl's Matilda the Musical. Matilda tells the…