Share

Sunday 09th September 2018
Blade Runner 2049 (15)
Free
(No ticket required - First come first served)
7:30PM
INDOOR:
Catford Constitutional Club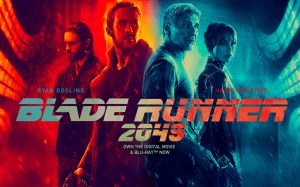 We're kicking off our third Catford Free Film Festival with 2017's sci-fi blockbuster Blade Runner 2049. Join us for director Denis Villeneuve's sequel to the 1980's classic at our beloved Catford Constitutional Club.
This year, we'll be screening a short film before each of our screenings, hand selected by our team of volunteers. We've chosen an eclectic bunch, lots of which we came across when we asked for submissions to our shorts night at the Broadway Theatre, back in June.
Tonight, we'll be showing you stop-motion adventure Time Chicken (10mins), directed by Nick Black.
Meanwhile, for our main event, we'll be showing Villeneuve's 'visually staggering' film, set in Los Angeles, 30 years on from the original film's 2019 location.
Starring Ryan Gosling and Harrison Ford, follow a young blade runner's discovery of a long-buried secret leads him to track down former blade runner Rick Deckard, who's been missing for thirty years.
FREE EVENT – No ticket required, first come gets the best seats