Share

Sunday 22nd September 2019
Big City Stories: Black London's Film Heritage (U)
Free
(No ticket required - First come first served)
1:00PM (Doors open 12.30pm)
INDOOR:
Horse & Groom Pub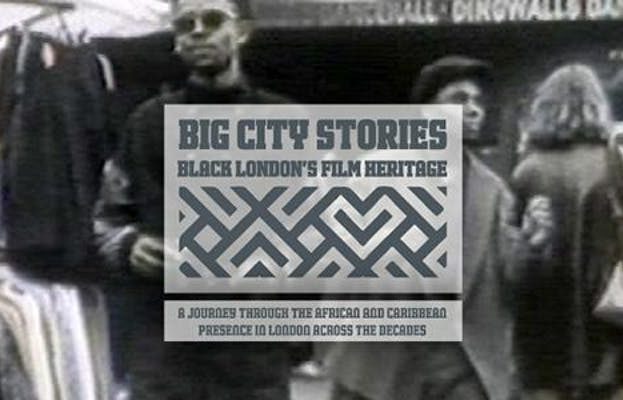 The screening of 'Big City Stories' by Black History Studies follows the London's African-Caribbean population through the last century: their changing lives and perceptions as they established their place among London's diverse cultures and communities. The selection includes images of London's Black citizens from the very earliest years of cinema, alongside personal perspectives embodied in home movies, footage of key historical moments and fictional representations of Black London's stories.
The programme draws on a wide range of collections – including the private collections of black filmmakers – to reveal a new narrative about life in an expanding and ever-changing metropolis. It demonstrates the shifting and often contrasting perceptions of various sectors of British society at key moments, such as during WWII and in the post-Windrush 1950s, and in iconic areas for London's black presence, such as Brixton and Notting Hill.
Curated by June Givanni and Imruh Bakari the final selections ranged from 1920s footage of Cosmopolitan London to the recently rediscovered 1970s curio 'Death May Be Your Santa Claus', extracts screen alongside a wide variety of archive footage sourced from across the capital.
THIS EVENT IS NOT TO BE MISSED!!
Yvonne Connike, Education Manager at Black London Film Heritage will be giving a post film talk to accompany the screening.
Film is 82 minutes.