Share

Sunday 30th October 2016
Belle (Black History Month)
Tickets are required for this event - see below
2:00PM
INDOOR:
Curzon Goldsmiths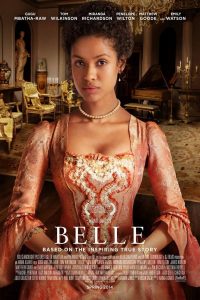 Dido Elizabeth Belle – the illegitimate daughter of a Royal Navy captain, John Lindsay, and an African woman named Maria Belle – was raised at Kenwood House in north London by her great-uncle, Lord Mansfield, where she became companion to her half-cousin, Lady Elizabeth Murray. daughter of Mansfield's nephew.
Director, Amma Asante describes her film as a hybrid of "the Jane Austen elements we know so well – the marriage market, the lives of girls growing up into society ladies, the romantic longing – combined with a story about the end of slavery".
Asante paints an enthralling portrait of a woman struggling to define her identity, caught between stairs in terms of social custom and protocol. Too elevated to eat with the servants, yet too lowly to dine (in company, at least) with her "family", Dido must find her own space in a world in which her colour marks her as unique among her peers.
Adults: £8.50
Seniors / Unwaged: £6.50
Students: £5.50
Children (under 15) £4.50
Curzon Classic members: £6.00