Share

Wednesday 09th March 2016
Before Tomorrow
Free
(No ticket required - First come first served)
7:00PM
INDOOR:
Room B111, Brunei Gallery – SOAS
Native Spirit Student Society presents Before Tomorrow.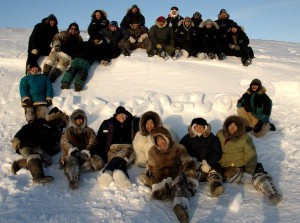 Before Tomorrow is the first feature film written and directed by Igloolik's Arnait Video Productions women's collective, which has been filming Inuit women's stories since 1991, based on cultural authenticity and community involvement. The film tells the story of a woman who demonstrates that human dignity is at the core of life from beginning to end, as she faces with her grandson the ultimate challenge of survival. Set in small Inuit community in the Nunavik region of northern Quebec in the 1840s, the film depicts grandmother and grandson fighting for survival, after having been left in isolation, in the wake of most of their community having perished from smallpox transmitted by strange traders.
Native Spirit Student Society is the UK's only independent, non-profit organisation promoting knowledge and awareness of indigenous cultures. It supports education in indigenous schools and communities and holds an annual film festival in London with talks and performances celebrating indigenous culture.