Share

Saturday 11th September 2021
Beauty and the Beast (Panna a Netvor)
Free
(No ticket required - First come first served)
8:30PM (Doors open 7.30PM)
OUTDOOR:
Nunhead Cemetery
Bring something to sit on and whatever you need to stay warm and dry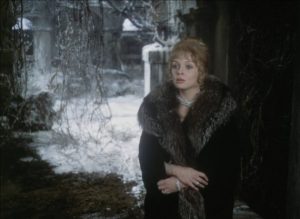 NO ALCOHOL ALLOWED
CHAIRS WILL BE AVAILABLE  BUT THERE MAY NOT BE ENOUGH FOR EVERYONE SO IF IT'S EASY FOR YOU TO BRING YOUR OWN SEATING, PLEASE DO.
Nunhead Cemetery is the perfect setting for this rarely seen gothic version of the classic fairy tale.
From Juraj Herz, director of The Cremator and Morgiana, comes this singular adaption of the classic tale – an altogether darker interpretation than we're used to. Light years from Disney, Herz's Beauty and the Beast (also known more provocatively as The Virgin and the Monster) follows the familiar story – innocent girl presents herself as sacrifice to a cursed man-beast hiding in exile, and learns to live with, and eventually love her captor – but is transformed into something entirely more twisted and terrifying in Herz's macabre re-imagining.
Aided by wonderful set and costume design, superb cinematography and evocative score, this is a fairy-tale-turned-horror story from Czechoslovak cinema's most wryly subversive artist.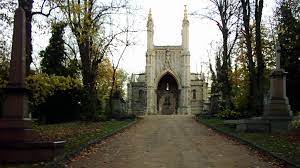 Perhaps the least known, but most attractive, of the great Victorian Cemeteries of London established in a ring around the outskirts of London. Open to the public daily, Nunhead Cemetery's formal avenue of towering limes and the Gothic gloom of the original Victorian planting gives way to paths which recall the country lanes of a bygone era.
The screening will take place close to the Anglican Chapel (built 1840, designed by Thomas Little & JJ Bunning).