Share

Sunday 06th May 2018
Beats Of The Antanov + CLOSING PARTY with Bombotropics
Free
(No ticket required - First come first served)
7:30PM
Festival closing film and party at Buster Mantis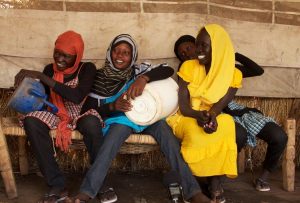 'Beats of the Antanov' documents the Sudan/SRF conflict in the Blue Nile and Nuba Mountains regions, focusing in particular on the role of music in helping the affected communities to sustain themselves culturally and spiritually in the face of the ongoing conflict.
This documentary that 'put Sudan's name on the screen of World Cinema', was made over a period of two years with Director Hajooj Kuka residing among the People of the Nuba Mountains in Sudan.
The film is followed by a closing party from local dj collective 'Bombotropics' with beats and melodies from around the globe.