Share

Friday 19th August 2016
Babylon + Special Guests
Free
(No ticket required - First come first served)
7:00PM
INDOOR:
Job Centre bar – Deptford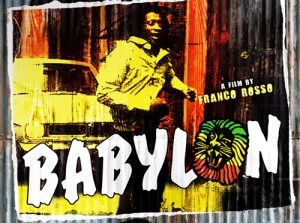 Watch cult 1980s drama Babylon in Deptford, the area where it was filmed. Includes special guests and DJ set after the film.
This special screening of Babylon, a feature about a Deptford-based reggae sound system under fire from locals and the police, is part of the BFI African Odysseys season. Starring Brinsley Forde of the reggae band Aswad, this is a chance to see Babylon in the part of London where it is set.
Special guests include Lloyd Bradley, music journalist and author of books such as Black Music and the definitive Bass Culture: When Reggae was King will speak at the event.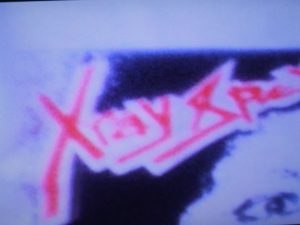 Plus… Day Glo (You Know, You Know).
A dazzling, animated celebration of punk star Poly Styrene. Poly started her musical career in the 70s, fronting the punk band X-Ray Spex. Their biggest hit was The World Turned Dayglo, which is used as the soundtrack for the film. 2015, dirs Bev Zalcock, Sara Chambers, 3 mins. 

Live DJ set after the films.
Presented by BFI, in partnership with Free Film Festivals.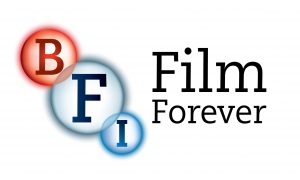 Save
Save
Save
Save
Save
Save
Save
Save
Save
Save