Share

Sunday 24th April 2022
Avalon Film Sunday: Gummo
Free
(No ticket required - First come first served)
7:00PM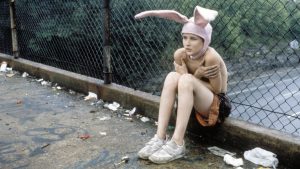 Xenia, Ohio. A few years ago, a tornado destroyed more than half the small town.
Solomon and Tummler, two bored teenage boys try to fulfill their nihilistic lives sniffing glue, and meeting friends. One of them is a mute skateboarder who walks around town wearing pink rabbit ears, playing an accordion.
Gummo, written and directed by young Korine in 1997, was called the worst movie of the year by New York Times. Since then, the film has become a cult classic and gained many fans around the world.