Share

Friday 08th April 2016
Another Sunday and Sweet FA + Fraktus
Free
(No ticket required - First come first served)
7:45PM
INDOOR:
Dulwich Hamlet Football Club
A night of beer, food, film and music as we celebrate Anglo-German relations and screen an iconic 70s T.V play set in the North of England  and the hilarious musical spoof documentary, Fraktus, set in Hamburg (described as the German version of Spinal Tap with keyboards).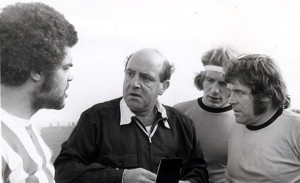 7.45pm – Another Sunday and Sweet F.A
Eric Armistead is a Sunday league association football referee. In his honest opinion: "Life is an immorality play, right never triumphs over wrong, good never vanquishes over evil, no one knows the meaning of fairness." In his own small way, in a foreign field that's forever Manchester, he hopes that he and his whistle might change the world. He referees a match between Sunday league teams Parker Street Depot XI and Co-Op Albion XI, but the game is ugly and violent, and it ends with the referee, driven to exasperation by the players, taking centre stage to become the hero of the hour. Written by Jack Rosenthal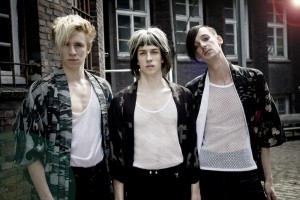 8.45pm – Fraktus
This hilarious spoof documentary, a German Spinal Tap with an obvious nod to bands like Can and Kraftwerk,  is a rarely screened treat which is guaranteed to make you laugh. From Westbam to Scooter from Blixa Bargeld to Dieter Meier – The electronic scene were in unanimous agreement – Fraktus were it. Fraktus invented Techno, pioneering the aesthetics, sound, technique and above all the style. Nevertheless, Fraktus remained a mythical cult band. Despite commercial success in the early '80s with their unique sound, Fraktus split up amidst rumours of artistic differences and recriminations and have been silent for 25 years. Although enormously influential and highly regarded by colleagues and music critics worldwide alike the band have disappeared. What became of them? Where are they today? Can we expect a comeback tour? German language with English subtitles.