Share

Sunday 19th September 2021
Alien on Stage – International Tour
Tickets are required for this event - see below
8:30PM (Doors open 8pm)
INDOOR:
Peckham Plex Cinema
Tickets bookable in advance, some will be available on the day.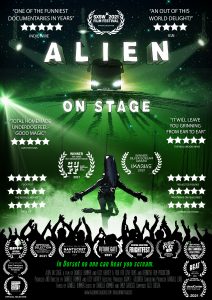 In Dorset no one can hear you scream!
This is a documentary about a unique crew of Dorset Bus Drivers whose amateur dramatics group decide to ditch doing another pantomime and try something different.
Having never done anything like it before, they spent a year creating a serious adaptation of the sci-fi, horror film, Alien; finding ingenious solutions to re-create this Hollywood cult classic for the stage.
The show is a crushing flop, but fate gives them a second chance to find their audience. Whilst still adjusting to the idea that their serious show is actually a comedy, the group find out they're suddenly being whisked from their village hall to a London West End theatre to perform this accidental masterpiece for one night only!
This bus driving crew are our space heroes. Their bus station is our space station. Dorset is outer-space and where is the Alien? It's behind you!
Q and A with Directors Danielle Kummer & Lucy Harvey and Bus Drivers led by comedian Tom Bell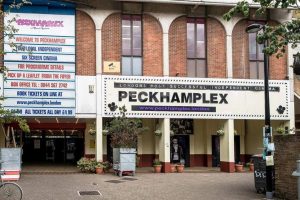 Voted Best Value Cinema by Time Out magazine and Love London Awards Best Entertainment Venue in SE15.
Peckhamplex is an independent six screen cinema established in 1994, screening mainstream, art house, foreign language and independent films.
Special events include concert films, pre-recorded plays and theatre productions, charity screenings and Q & A events with directors, actors and special guests.