Share

Saturday 14th September 2019
Akeelah and the Bee
Free
(No ticket required - First come first served)
2:00PM (Doors open From 1.30pm)
INDOOR:
Woolwich Centre Library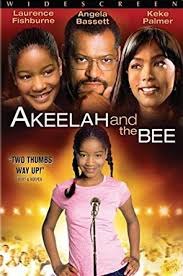 "Essentially a sports movie" about competitive spelling, Akeelah and the Bee looks at the high-pressured and often privileged world of American spelling bees where talented spellers are intensively coached to win. Akeelah Anderson (Keke Palmer), a precocious eleven-year-old African-American girl, has the talent but lacks the resources and the confidence. Her school supports her and finds her a coach, Dr Larabee (Laurence Fishburne), who develops her skill and resilience but her mother Tanya (Angela Bassett) worries that Akeelah is just setting herself up for disappointment.
(Screening will take place in the Reader Development Room, ground floor)
Film will be subtitled.