Share

Saturday 20th May 2017
The Adventures of Priscilla, Queen of the Desert
Free
(No ticket required - First come first served)
9:00PM (Doors open 7:30PM)
OUTDOOR:
Brockwell Park – Herne Hill
Bring something to sit on and whatever you need to stay warm and dry
A cult classic since its release in 1994, The Adventures of Priscilla, Queen of the Desert tells the music-heavy tale of two drag-queens and a transgender woman as they journey across Australia from Sydney to Alice Springs, encountering a number of strange characters on the way. Screening at Brockwell Park at 9pm on 20 May the night will be a sing-a-long spectacular to make the most of a legendary soundtrack of camp-classics, from ABBA to CeCe Peniston and Gloria Gaynor. Get in your shower now and get practicing… there's still time to perfect your "I Will Survive"!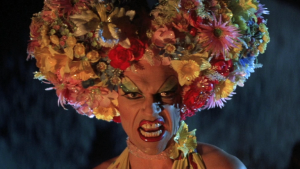 In The Adventures of Priscilla, Queen of the Desert the usually menacing British actor Terence Stamp does a complete turnaround as Bernadette, an aging transsexual who tours the backwaters of Australia with her stage partners, Mitzi (played by Hugo Weaving) and Adam/Felicia (played by Guy Pearce). Their act, well-known in Sydney, involves wearing lots of makeup and gowns and lip-synching to records, but Bernadette is getting a bit tired of it all and is also haunted by the bizarre death of an old loved one. Nevertheless, when Mitzi and Felicia get an offer to perform in the remote town of Alice Springs at a casino, Bernadette decides to tag along. The threesome ventures into the outback with Priscilla, a lavender-colored school bus that doubles as dressing room and home on the road. Along the way, the act encounters any number of strange characters, as well as incidents of homophobia, while Bernadette becomes increasingly concerned about the path her life has taken.
Join us at Brockwell Park on 20 May at 9pm for the sing-a-long version of this camp classic. Dress up or dress down, we don't mind, but make sure you bring your best singing voice and get ready to shake your groove thing!
Click here to see the trailer.