Share

Wednesday 12th October 2016
A Raisin In The Sun (Black History Month)
Free
(No ticket required - First come first served)
7:00PM
INDOOR:
New Cross Learning
An African-American family struggles with poverty, racism, and inner conflict as they strive for a better way of life.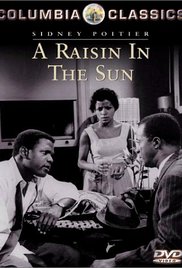 In a cramped apartment on the south side of Chicago lives a black family consisting of a matron, her daughter and son, and his wife and young child. When the patriarch passes away, his widow receives a $10,000 check from the life insurance company. Now, all members of the family have different ideas as to how the money should be spent, and what results in this socially conscious drama says a lot about race and sex in America, not just in 1961 but also today.
Lorraine Hansberry's adapted her own play for the screen and it is a powerful and intelligently written discourse on African-American life. It features a wonderful and angry performance from Sidney Poitier as the fed up and impulsive Walter Jr, plus fine performances from Claudia McNeil and the stalwart matron and Ruby Dee as Walter's wife.
Seats 40 First Come first served. Doors open 6.30pm
Bar, refreshments, popcorn.
Suggested donation £2
Save