Share

Friday 07th September 2018
48hr film challenge
Free
(No ticket required - First come first served)
7:00PM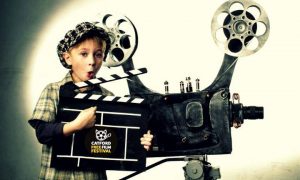 Back for 2018!
Whether you're a seasoned film-maker, or just fancy giving it a go, our 48hr film challenge is for you!
Anyone interested in making a film is welcome to join this year's challenge.
You don't need any specialist or expensive equipment – you can make your movie on your mobile if you'd like to – you will only be judged on your creativity!
Registration for teams takes place on Friday 7 September at the Catford Constitutional Club and you will have 48hrs to complete your film.
We'll provide you with a brief, of sorts, specifying some of our favourite Catford locations to appear in your film.
Contact us for more information – and pop along on Friday 7 September to sign up and take part!
Our favourite shorts will be screened, and our winning films announced at our special closing night event on Sunday 16 September.