Share

Friday 29th April 2016
Wünderlust's Wild Weekend – Wild Tales
Free
(No ticket required - First come first served)
8:30PM (Doors open Restaurant & Bar open from 5pm)
INDOOR:
Wünderlust @The Big Red
An evening of wild film, food and music.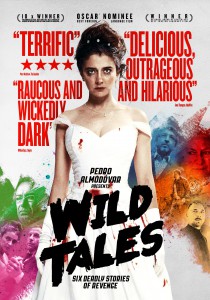 Wild Tales, a collection of short films where the characters cross the thin line dividing civilisation and brutality, plus wild and seasonal dishes, wild night cocktails and a wildly debauched disco.
Free film, (First come first served)
Restaurant & bar open from 5pm. Tables can be booked for dinner.  Watch the film while you dine.