Share

Wednesday 09th September 2020
Women in Film SE15 – How Did We Get Here? Collective Animation
Tickets are required for this event - see below
5:30PM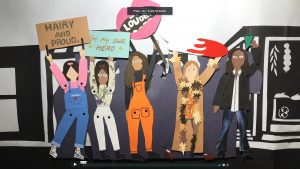 How Did We Get Here? and They Call Us Maids – Collective Animation and Q&A
Peckham & Nunhead Free Film Festival presents…
Women in Film SE15 – How Did We Get Here? Collective Animation Workshop Film
1. How Did We Get Here? (3 mins)
Women in Film SE15 Workshop
The attendees at the Women in Film SE15's collective workshop created the short animation How Did We Get Here?
This short film was made possible by the attendee led conversations on race, domestic violence, protesting, feminism and the facilitation by OHoney Studio. Plus Q&A with workshop attendees
2. They Call Us Maids (7 mins)
Leeds Animation Workshop
This short animated film tells the story of the thousands of women from extremely poor backgrounds, in countries such as the Philippines, Indonesia, South Asia or Africa, who have to find work abroad to support their families.
The film was made in consultation with the organisation Justice 4 Domestic Workers.
(Image © Leeds Animation Workshop)
peckhamfreefilmfestival | freefilmfest | _pnfff | YouTube | pnfff@freefilmfestivals.org