Share

Tuesday 29th May 2018
Wild Combination: A Portrait of Arthur Russell
Free
(No ticket required - First come first served)
8:00PM
INDOOR:
Off the Cuff Bar – Herne Hill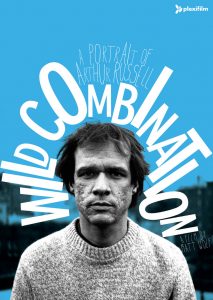 Wild Combination explores the life and the strange, dreamy music of experimental cellist, Arthur Russell. With interviews from his family, friends and colleagues, using archive footage and drama reconstructions, this film is a compelling and emotional portrait of Russell, who may be one of the most important musicians you've never heard of.
Russell, at just 16 years old, ran away from his rural home in small town Iowa to find himself and to discover late 60s progressive America – first in a Buddhist commune in San Francisco and later in New York City where he spent time with Beat artists and poets including Allen Ginsberg.
As he developed his music, Russell explored and immersed himself in rock, early disco and more minimalist experimental and electronic music forms, combining them all to push their boundaries and make his own unique, category-defying work.
As is so often the case with artistic geniuses, Russell was difficult to work with, notoriously uncompromising and such a perfectionist that finishing his projects was problematic. He craved recognition but wide scale commercial success eluded him – perhaps because his music was so far ahead of its time.
Russell suffered from an HIV related infection that became an increasing challenge to his health just as he was reaching the point of musical actualisation. Thirty years on, his music is fresh and painfully relevant. Come and join us as we celebrate the life and times and, most importantly, the music of Arthur Russell.
Click here to see the trailer!
As part of this year's Herne Hill Free Film Festival we are excited to be partnering with the Norwood and Brixton Food Bank, helping to raise awareness for this most worthy of local causes. We will be collecting food donations and spare change at each of our screenings so, if you can, any food or money that you can spare would be greatly appreciated to help this wonderful charity continue the admirable work they do in the local area. We will be tweeting information about urgently needed items so stay tuned on Twitter to @HerneHillFilm.