Share

Sunday 24th April 2016
Waste Land / co-organized with Braziliarty
Free
(No ticket required - First come first served)
7:00PM
INDOOR:
Sanford Housing Co-op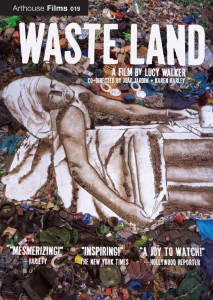 What happens in the world's largest trash city will transform you.
An uplifting feature documentary highlighting the transformative power of art and the beauty of the human spirit.
Top-selling contemporary artist Vik Muniz takes us on an emotional journey from Jardim Gramacho, the world's largest landfill on the outskirts of Rio de Janeiro, to the heights of international art stardom.
Muniz collaborates with the brilliant catadores, pickers of recyclable materials, true Shakespearean characters who live and work in the garbage quoting Machiavelli and showing us how to recycle ourselves.
Muniz selects six of the garbage pickers to pose as subjects in a series of photographs mimicking famous paintings. In his desire to assist the catadores and change their lives, Muniz finds himself changed as well.