Share

Friday 13th September 2019
Vertigo
Free
(No ticket required - First come first served)
8:00PM (Doors open From 7.00PM)
OUTDOOR:
Severndroog Castle
Bring something to sit on and whatever you need to stay warm and dry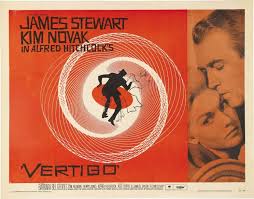 Vertigo is a 1958 American film noir psychological thriller film directed and produced by Alfred Hitchcock. The story was based on the 1954 novel D'entre les morts (From Among the Dead) by Boileau-Narcejac. The screenplay was written by Alec Coppel and Samuel A. Taylor.
The film stars James Stewart as former police detective John "Scottie" Ferguson. Scottie is forced into early retirement because an incident in the line of duty has caused him to develop acrophobia (an extreme fear of heights) and vertigo (a false sense of rotational movement). Scottie is hired by an acquaintance, Gavin Elster, as a private investigator to follow Gavin's wife Madeleine (Kim Novak), who is behaving strangely.
Screening takes place in the grounds of Severndroog Castle, so please bring appropriate outdoor clothing. From 6.30pm the Castle's Tea Room and Viewing Platform will be open from 18:30 and tickets for the viewing platform are £6 + booking fee (film screening is free). ​[More info]
Dogs on a leash are welcome at the screening, but not in the tea room or viewing platform.