Share

Sunday 11th September 2016
The Peanuts Movie
Free
(No ticket required - First come first served)
3:00PM (Doors open 2.45pm)
INDOOR:
All Saints Church – Peckham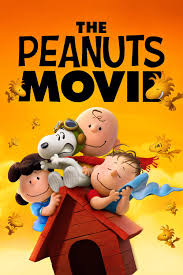 The All Saints annual Community Party is from 1pm in the church garden with free food, bouncy castle, games and a screening of The Peanuts Movie at 3pm in the church. Everyone is welcome to the party and screening.
One of the best family films from 2015; Snoopy embarks upon his greatest mission as he and his team take to the skies to pursue their arch-nemesis, while his best pal Charlie Brown begins his own epic quest back home to win the love of his life.
Free event. No booking needed. All children need to be accompanied by an adult
About the venue:
Venue capacity: 250
We are a vibrant Anglican Church based in Peckham. We love God, we love each other and we love our community. Our doors are open to all, whatever your background, age, culture or church experience.