Share

Wednesday 01st May 2019
The Many Faces of Freelancing
Free
(No ticket required - First come first served)
6:30PM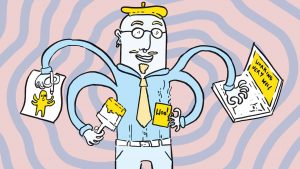 'The Many Faces of Freelancing' is a a documentary series exploring lives of the creatives – the anti nine-to-fivers who deserve a special mention, and whose career stories will inspire and motivate others.
These creatives are filmed on their own turf – allowing them to authentically tell their story in surroundings that reflect who they are and what they do.
After the screening, there will be a Q&A with a panel of these creative artists, followed by a party where the entertainment will be provided by local musical talents.