Share

Saturday 02nd October 2021
The Last Bus
Free
(No ticket required - First come first served)
6:45PM (Doors open 3:30pm)
INDOOR:
Immanuel and St Andrew's Church Hall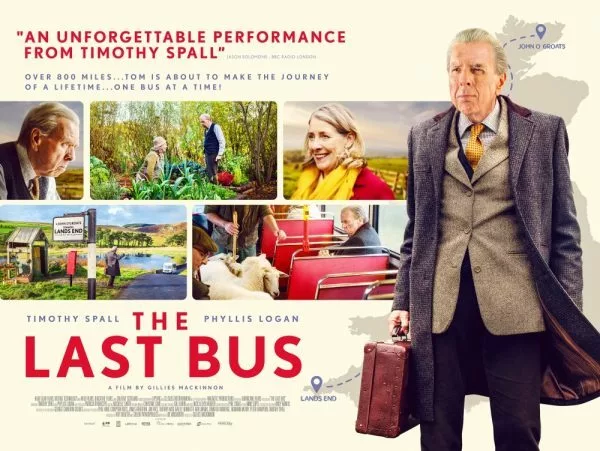 Currently in cinemas we are delighted to screen this heart warming film featuring Timothy Spall .
Tom, an elderly man, is shaken from the loss of his wife Mary. He decides the best way to overcome his grief is to hit the road – but his method of transport is something of a surprise.
Using his free bus pass, Tom sets out to travel from John o' Groats to Land's End (his wife's hometown), carrying her ashes alongside him in a small suitcase. On his cross-country journey he meets plenty of local colour – and by the end of it, he's a celebrity. A touching, original road movie with plenty of heart, The Last Bus more than proves the old saying that it's about the journey, not the destination.
The screening is fully accessible and refreshments available for sale.
Please note the venue requires masks to be worn unless you are exempt.
With thanks to InStreatham and Immanuel & St Andrews Church.