Share

Thursday 16th September 2021
The Devil and Daniel Johnston
Free
(No ticket required - First come first served)
8:00PM (Doors open 7.30pm)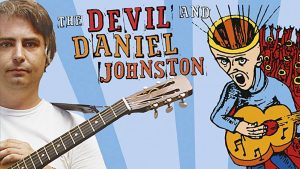 The late Daniel Johnston began expressing himself through art as a child while doctors struggled to accurately diagnose his unusual behavior. Four years in the making, Jeff Feuerzeig's 2005 documentary, The Devil and Daniel Johnston, gets a rare public screening at The Ivy House, 40 Stuart Rd, Nunhead, SE15 3BE on Thursday 16thSeptember, at 8pm. The film celebrates Johnston's complex artistry, while exploring how bipolar disorder and schizophrenia distorted his behaviour and informed his haunting work.
Following his brother to Texas, he eventually landed in Austin, working unskilled jobs while continuing to record and self-distribute music to friends and friendly strangers. It was clear to everyone that Daniel was not a typical artist – a disquieting innocence, with references to both light and dark spiritual forces, were evident throughout his work. It was this distinctive voice that compelled local musicians to share his art beyond Austin's city limits, culminating in respected indie musicians like Tom Waits, Beck, Sonic Youth and Nirvana to sing his praises.
Q & A with music journalist and writer Everett True and owner of Pickled Egg Records Nigel Turner.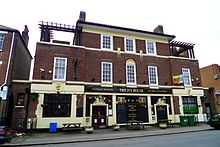 The Ivy House is London's first pub co-operative, with original 1930s wood-panelled interiors, serving food and craft ales.