Share

Thursday 27th April 2017
Singalong Sister Act 2 'round Little Nan's
Free
(No ticket required - First come first served)
7:30PM
INDOOR:
Little Nan's Deptford Bar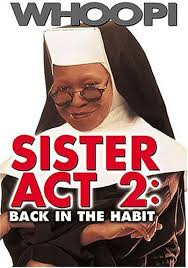 Come 'round Little Nan's and watch Sister Act 2 on the big screen tv.
Rated as one of the best films ever to be made in the US *(by Little Nan's Grandson Tristan.)
Sip cocktails from teacups, pints of beer and have a sing-a-long! Oh Happy Day….!!
Little Nan's is full-throttle '80s front room fetishism, with cocktail menus hidden inside Charles and Diana memorabilia books, mocktails served in leopard-print mugs, soap stars in photo frames and cat-covered cushions galore.