Share

Sunday 29th April 2018
Short Films – Deptford Resists and Lives
Free
(No ticket required - First come first served)
4:00PM
INDOOR:
Old Tidemill Garden
Welcome to Old Tidemill Wildlife Garden. A beautiful, magical community garden in the heart of Deptford.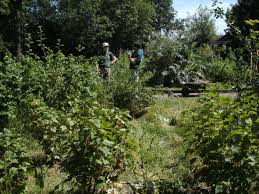 We will be screening some short films made by local filmmakers and activists – shown on a loop throughout the afternoon – about the some of the grassroots campaigns and projects in the local area.
There will be live music, coconut shy, food, and information.
This event may be the last to be held in this beautiful garden. Lewisham Council refused to redesign the development as requested by the community who had proved that it could still attain the number of units required by the developers. Instead, they are contributing over £4m of our money to increase the number of social homes, but will demolish 16 council homes and totally destroy the garden. Please come down and join our campaign.