Share

Sunday 10th December 2017
Scrooged
Free
(No ticket required - First come first served)
8:30PM (Doors open 6.30pm)
INDOOR:
Batch & Co. Coffee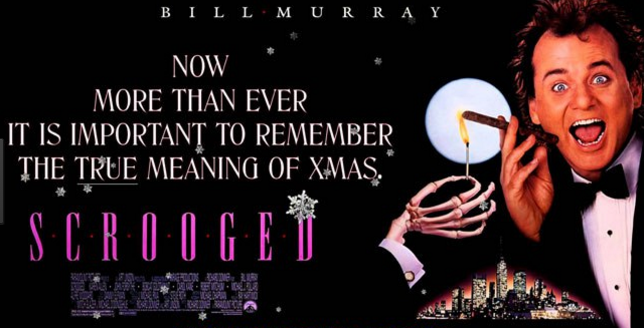 We love this classic yuletide comedy from 1988.
Starring Bill Murray and a host of cameo's this retelling of Dickens class A Christmas Carol like no other with bad ass ghosts and Murray at his comedic best.
Frank Cross, a cynical, selfish TV executive who is planning a live adaptation of A Christmas Carol for a holiday special. Cross' own childhood memories of Christmas were less than fond, leaving him initially unable to appreciate the spirit of the season.
However, things start to go downhill when his dead former boss smashes his way into his office to inform him that he is doomed unless he changes his ways. True to the source material, he is visited by the three very strange Ghosts of Christmas Past, Present, and Future.
Batch & CO will be keeping you cosy with delicious coffees and food served,
First cme first served for seats.
Kindly sponsored by