Share

Thursday 01st September 2016
Purple Rain
Free
(No ticket required - First come first served)
8:00PM (Doors open 7pm)
INDOOR:
The Montague Arms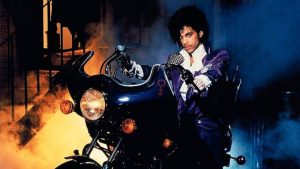 The Montague Arms, on Queens Road Peckham, will turn 'PURPLE' in homage to the late legendary Prince in his autobiographical hit Purple Rain at 8PM on Thursday 1st September.
#PNFFF celebrates the unique, multi-talented, riotously diverse & prolific artist of a generation, who inspired all genres of music & performance. The film reached No #1 in the US box office, singles and album charts simultaneously, a feat never to be achieved again.
About the venue:
Approx. 50-60 seated capacity.
After the sad passing of its former owners, The Montague was but a husk. Squatters and sound systems injecting life into it for a few days at a time while the community from Camberwell to Catford lamented and longed for a game of Draughts with a pint of Sam Smiths under a surprised taxidermy deer head.
She's back, with a killer rig, a great selection of drinks and a gorgeous menu. Not to mention the bizarre decor and taxidermy.
This stunning South East London Tudor pub really is a shining star for live music, great beer and hot, tasty, traditional food.