Share

Thursday 07th September 2017
A Plastic Ocean + Q&A
Free
(No ticket required - First come first served)
8:00PM (Doors open 7.30PM)
INDOOR:
Veolia (UK) Ltd, Southwark Integrated Waste Management Facility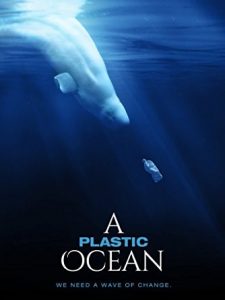 "No Water, No Life. No Blue, No Green."
– Dr. Sylvia Earle
Chosen as winner of the 2016 Blue Ocean Film Festival & Climate Summit out of around 375 films judged.
A Plastic Ocean will be Screened on Thursday 7 September, Recycling Discovery Centre 8pm, Doors 7.30pm
VENUE CAPACITY: 60
The screening will be followed by a Q&A from Louisa Casson, a campaigner for plastics in oceans at Greenpeace.
A Plastic Ocean is a new feature-length adventure documentary that brings to light the consequences of our global disposable lifestyle. We thought we could use plastic once and throw it away with negligible impact to humans and animals. That turns out to be untrue. In A Plastic Ocean, an international team of adventurers, researchers, and Ocean ambassadors go on a mission around the globe to uncover the shocking truth about what is truly lurking beneath the surface of our seemingly pristine ocean. The result will astound viewers – just as it did our adventurers, who captured never-before-seen images of marine life, plastic pollution, and its ultimate consequences for human health. During its four-year production period, A Plastic Ocean was filmed in 20 locations around the world in beautiful and chilling detail to document the global effects of plastic pollution and introduce workable technology and policy solutions that can, if implemented in time, change things for the better.
ABOUT THE VENUE: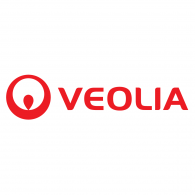 This state-of-the-art facility is able to process all of Southwark's household waste and recyclables helping to significantly improve recycling rates and reduce the impact the borough's waste has on the environment.
This facility represents a key piece of waste infrastructure that sets the standard for the way waste is managed in the capital. It also enables us to divert the majority of Southwark's waste away from landfill.
The facility comprises of five major areas:
The Materials Recovery Facility sorts recyclables collected from households.
The Mechanical Biological Treatment facility turns black bag waste into a fuel for energy recovery.
The Reuse and Recycling Centre supports waste prevention through a variety of reuse schemes.
The Transfer Station provides a collection point for any materials that cannot be treated on site.
The Recycling Discovery Centre offers educational opportunities designed especially for primary school children.