Share

Saturday 28th April 2018
Paddington 2
Free
(No ticket required - First come first served)
4:00PM
"He looks for the good in all of us" – The Bear Church is delighted to present Paddington 2 – a film for all the family.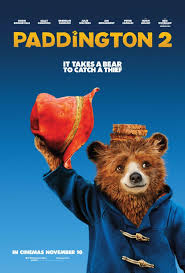 A wonderful balance of comedy, warmth and mild peril, this delightful sequel does not disappoint.
The original cast are joined by Hugh Grant as local actor, Phoenix Buchanan – the villain of the piece. Grant has rarely been better – receiving a BAFTA nomination for the role. But the film belongs to Paddington, who once again shows his determination to see the good in everyone.
Doors open 3.30. Film starts 4pm
There will be a selection of cinema and bear-related snacks for sale before the screening.