Share

Saturday 18th September 2021
One Bum Cinema
Free
(No ticket required - First come first served)
11:00AM
INDOOR:
The Market, 133a Rye Lane, SE15 4BQ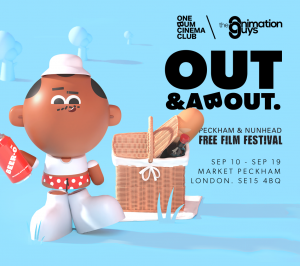 The One Bum Cinema Club (probably the world's smallest cinema) has teamed up with The Animation Guys and PNFFF 2021 to present a selection of original three-minute-long characterful animations. The little cinema will be taking residency at Market, 133a Rye Lane, SE15 4BQ, from Thursday 10th September to Sunday 19th September, sharing the unique space with Rye Lane's favourite vintage and second-hand clothing shop, Little Sister.
At the heart of The Animation Guys is a passionate and positive team whose enthusiasm and love of the craft come through in every production. They love stories… in all their different shapes and sizes. The big ones, the little ones, and those hidden ones that can only be found if you use your imagination.
It's time to get Out & About!  Come by London's smallest cinema featuring it's most out there animations.
Daily timings
Friday 10th  3pm – 6pm
Sat 11th to Sat 18th  11am – 6pm
Sunday 19th 11am –  2pm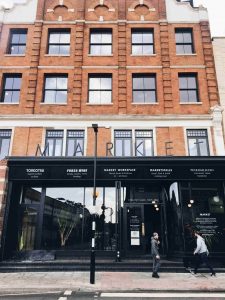 Just across the road from Peckham Rye Station, at the gateway to the Bussey Building and Copeland Park, Market is at the heart of Peckham's thriving creative and cultural community.
Set within a newly-extended red brick Edwardian building, Market hosts four floors of shared workspace, three independent restaurant/bars, a live music venue, a shop and a range of meeting and event spaces.