Share

Wednesday 09th March 2016
Mr. Coperthwaite: Spring in Dickinson's Reach
Free
(No ticket required - First come first served)
1:00PM
INDOOR:
Khalili Lecture Theatre – SOAS
OAS Ethnographic Film Series presents Mr. Coperthwaite: Spring in Dickinson's Reach.
Includes a Q&A with the filmmaker, Anna Grimshaw (Emory University), after the screening.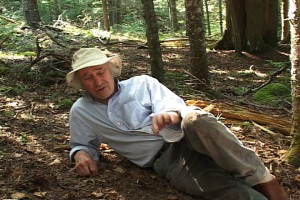 Mr. Coperthwaite: Spring in Dickinson's Reach tells the story of Bill Coperthwaite who in 1960 bought 300 acres of wilderness in Machiasport, Maine. Influenced by the poetry of Emily Dickinson and by the back-to-the-land movement of Scott and Helen Nearing, he was committed to crafting what he called "a handmade life." For more than 50 years until his death in 2013, Bill Coperthwaite lived and worked in the forest. This film is the first part of a four-part work that charts a life as it unfolds through the different seasons. Spring in Dickinson's Reach establishes, literally and metaphorically, the scope of Bill Coperthwaite's world and it explores the unique environment he crafted in the Maine forest.
Part of the weekly ethnographic film screenings organised by the Royal Anthropological Institute's Film Committee and SOAS Department of Anthropology and Sociology.