Share

Sunday 15th September 2019
Microcosmos
Free
(No ticket required - First come first served)
8:30PM (Doors open 8PM)
OUTDOOR:
Glengall Wharf Garden
Bring something to sit on and whatever you need to stay warm and dry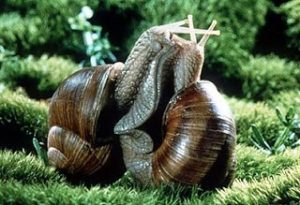 A French meadow on a summer's day is the setting for this incredible highly-acclaimed film that takes its microscopic cameras into the heart of the insect world.
In this miniature environment where a single raindrop can cause havoc, we are treated to an array of jaw-dropping moments: an underwater spider makes a home out of an air bubble, a colony of ants face a massacre when a pheasant attacks and a determined beetle struggles to relocate his ball of dung.
There's drama, comedy, action and even a little love in this astonishing film that invites us to share the trials and tribulations of its wonderful cast.
 This is an outdoor event so bring warm waterproof clothes. Free event. No booking needed. Arrive early to secure a seat.
ABOUT THE VENUE:
Glengall Wharf Garden is the home of Burgess Park Food Project, run by a group of local people keen to get growing sustainably in this part of north Peckham. Recent winner of a Green Flag Community Award.
Venue capacity: 150