Share

Saturday 28th April 2018
Make a Film in a Day!
Free
(No ticket required - First come first served)
12:00PM (Doors open 11:30AM)
INDOOR:
198 Contemporary Arts and Learning
If you've ever been tempted to make a film, but haven't known how, come along to the 198 Gallery on Railton Road on April 28th where the Clapham Film Unit will be showing you how it's done, and give you the kickstart you need to take the first steps to Hollywood stardom and a mantlepiece full of people, animal and face-shaped awards made of a material coloured to look like gold!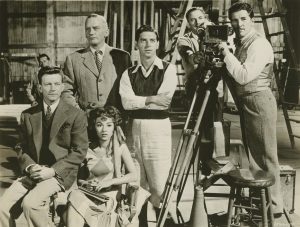 The session is available for ages 8 to 80 (although in exceptional circumstances we will take younger or older attendees!) however with a maximum group size of 18 we would recommend getting there early to make sure you can grab yourself a spot.

The free
four-hour workshop will teach you to operate a
camera and sound recording equipment, in addition to storytelling skills. Participants will work together in small groups to make some short films by the end of the day!
There will be
 animation, drama and documentary / mockumentary tutors and editing and soundtrack support from experienced film and documentary makers.
Participants will have the use of DSLR camcorders plus craft materials for making animations. Final films will be edited by the professionals running the workshop and given to participants afterwards.
As part of this year's Herne Hill Free Film Festival we are excited to be partnering with the Norwood and Brixton Food Bank, helping to raise awareness for this most worthy of local causes. We will be collecting food donations and spare change at each of our screenings, so if you can, any food or money that you can spare would be greatly appreciated to help this wonderful charity continue the admirable they do in the local area. We will be tweeting information about urgently needed items so stay tuned on Twitter to @HerneHillFilm.