Share

Sunday 02nd September 2018
Lost & Found
Free
(No ticket required - First come first served)
4:00PM
INDOOR:
Beckenham Place Park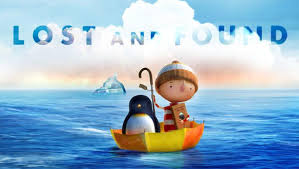 Based on the best selling book by Oliver Jeffers this is a wonderful animated tale about a young boy who, much to his surprise, finds a penguin at his door one day. The penguin seems to be lost and rather sad so the boy decides to row his new companion home to the South Pole. Along the way, the two experience exciting adventures, such as battling storms and encountering a giant octopus, and discover the meaning and value of true friendship.
Narrated by Jim Broadbent this is a heartwarming tale for children of all ages.