Share

Thursday 04th April 2019
Kills On Wheels – Fundraiser Screening
Tickets are required for this event - see below
8:00PM (Doors open 7pm)
INDOOR:
Streatham Space Project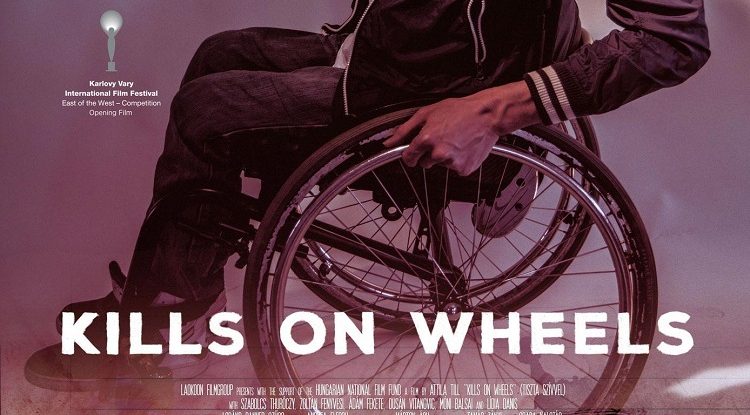 In this wildly original dark comedy, two teenage boys living in a facility for children with disabilities are looking for a way out. When they befriend a gruff firefighter-turned-hit-man who enlists them to be his accomplice wheelchair assassins, they enter a surreal world of gangsters and guns, all the while coming to terms with their respective disabilities.
With stellar cinematography, a mix of live action and graphic animation, and a dark sense of humour, Kills on Wheels successfully blends genres, dealing with issues of invisibility, prejudice, and loneliness as it rolls on to exciting, offbeat places.
This was Hungary's 2016 Oscar submission for Best Foreign Film.
In Hungarian with English subtitles.
Cert 15
Space is fully accessible.
Bar open from 7pm
Tickets £7 available in advance.