Share

Thursday 08th September 2016
Janis: Little Girl Blue & live music
Free
(No ticket required - First come first served)
8:00PM (Doors open 19:30)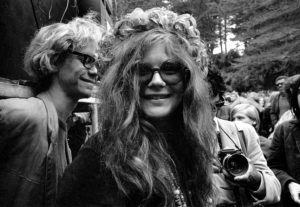 Janis Joplin is one of the most revered and iconic rock & roll singers of all time. A tragic and misunderstood figure who thrilled millions of listeners and blazed new creative trails before her death in 1970 aged 27. This in depth examination presents an intimate and insightful portrait of a complicated, driven and often beleaguered artist. Joplin's own words tell much of the film's story through a series of letters she wrote to her parents, many of them made public here for the first time. Joplin was a powerhouse when she sang, and her recording have never left the radio or the hearts of rock fans.
Mini Mobile Art Installation featuring the unseen 'Janis collection' courtesy of the Nunhead & District Municipal Museum
After the screening get down with the City Ramblers Revival 9:30-11pm
This foot tapping Skiffle band consists of Hylda Sims on guitar/vocals, Simon Prager on guitar/vocals and Doc Stenson on vocals/guitar/harmonica.
The trio revives Hlyda's City Ramblers who were regulars on BBC Radio, TV's 6.5 Special and residents of the Skiffle Cellar, Soho
About the venue: Standing at the foot of Peckham Rye Common, the White Horse has been serving the good people of SE15 since the early 1800s. Having recently been taken on by the same team as The Montpelier, one of Peckham's most popular locals, the pub has been lovingly restored and retains plenty of it's original charm.
Venue Capacity: 150