Share

Saturday 10th September 2022
Introduction to Film Making Workshop
Tickets are required for this event - see below
10:00AM
INDOOR:
Mountview Academy of Theatre Arts
Introduction to Film Making workshop.
Saturday 10th September
10.00am – 12.00pm
14 – 18 yrs
 BOOKING INFORMATION HERE
https://www.mountview.org.uk/whats-on/take-part/free-workshop-film-screening/
Are you a storyteller?
Do you love film?
 If yes, come and join us for this 2 hour workshop! A chance to explore the fundamentals of film making – in front of and behind the camera.
Come and work with like minded people, learn new skills and take on some film challenges!
 Participants are also able to attend a free screening of Casablanca Beats @ 1.00pm which is open to the general public.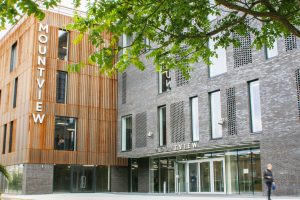 Mountview LDN based in Peckham Square. An RIBA award winning building with state of the art studios, Theatres, Westland Café, Loading Bar and Skylight restaurant with panoramic views of London in the heart of Peckham.