Share

Saturday 27th April 2019
Inside Out
Free
(No ticket required - First come first served)
2:00PM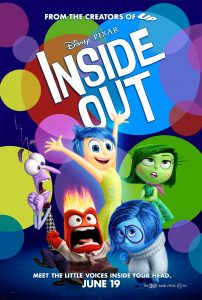 Winner of the Academy Award for Best Animated Feature in2016,'Inside Out' made us all weep.
When Riley's family move to San Francisco, her life changes dramatically. Joy, along with the rest of her emotions tries desperately to steer her through this tough time.
In a turn of events she and Sadness get lost in the depths of Riley's mind and Anger, Fear and Disgust are left in the driver's seat.
At this family friendly screening, cinema snacks will be available to purchase and tissues will be on hand if it all gets a bit much!