Share

Thursday 26th January 2017
I, Daniel Blake
Free
(No ticket required - First come first served)
7:45PM (Doors open 7.30pm)
INDOOR:
St. Margaret The Queen Church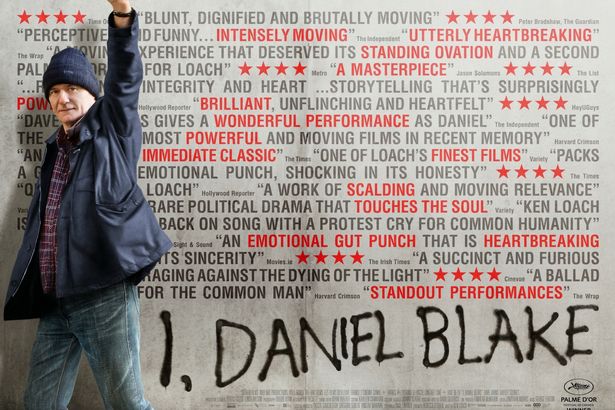 "a celebration of the decency and kinship of (extra)ordinary people." Mark Kermode – The Observer
"If you only see one film this year, see this." New Internationalist
"one of the most powerful and moving films in recent memory" Harvard Crimson
"An immediate classic" and "Packs an emotional punch with an honesty that shocks" Kate Muir The Times
Just some of the reasons to join us at out first FREE screening of the year.

Daniel Blake (59) has worked as a joiner most of his life in Newcastle. Now, for the first time ever, he needs help from the State. He crosses paths with single mother Katie and her two young children, Daisy and Dylan. Katie's only chance to escape a one-roomed homeless hostel in London has been to accept a flat in a city she doesn't know, some 300 miles away.
Daniel and Katie find themselves in no-man's land, caught on the barbed wire of welfare bureaucracy as played out against the rhetoric of 'striver and skiver' in modern-day Britain.
This special screening will be held in St. Margaret The Queen Church that also houses Streatham Foodbank. The film is free to attend though any donations to help fund their social advice workers are most welcomed.
There will be refreshments for sale on the evening, profits go to the foodbank or you can bring your own.