Share

Friday 09th September 2016
Hellraiser
Free
(No ticket required - First come first served)
8:00PM (Doors open 19:30)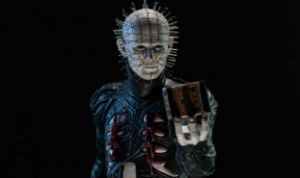 A night of creepy horror awaits at Safehouse 1, 139 Copeland Road, London, SE15 3SN on Friday 9th September, with a screening of the rarely seen Hellraiser.
Courtesy of Maverick Projects, the unique setting of this old derelict Victorian house will perfectly enhance the experience of watching one of the most infamous horror films ever made. Adapted for the screen by the legend of horror Cliver Barker from his own novella 'The Hellbound Heart'. Dare you come and solve the puzzle…?
About the venue: Maverick Projects is an arts organisation in Peckham that offers unique locations for art exhibitions, theatre, events, filming and photography shoots.
Venue Capacity: 70