Share

Thursday 10th March 2016
Girlhood
Free
(No ticket required - First come first served)
7:00PM
Gender, Race and Representation: SOAS Women's Network presents Girlhood.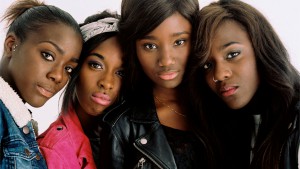 Girlhood is a 2014 French drama film directed by Céline Sciamma, starring Karidja Touré. It is a coming of age film that focuses on the life of Marieme (Karidja Touré), a girl who lives in a rough neighborhood right outside of Paris. The film discusses and challenges conceptions of race, gender and class; Sciamma's goal was to capture the stories of black teenagers, characters she claims are generally underdeveloped in French films.
The SOAS Women's Network aims to create a platform in which individuals and societies at can come together and actively fight towards gender equality.