Share

Wednesday 27th April 2022
Escape From Extinction
Free
(No ticket required - First come first served)
7:00PM
As part of this year London Borough of Culture The Albany and Deptford Lounge are proud to screen Escape from Extinction.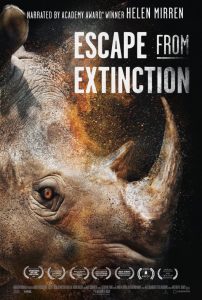 Narrated by Academy Award winner, Dame Helen Mirren, this powerful and eye-opening documentary spotlights critical efforts that may be among the last, and best chances, to preserve one million species on the brink of disappearing forever.
Rare footage of endangered animals and interviews with the world's leading animal welfare specialists and conservation scientists working to protect animals from all seven of Earth's continents, and its mighty oceans, lakes, and rivers.