Share

Thursday 09th May 2019
Delicatessen 
Free
(No ticket required - First come first served)
6:00PM
INDOOR:
Alliance Française Glasgow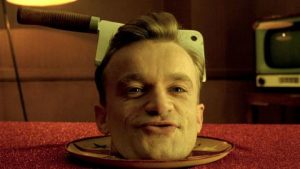 We're delighted to once again take part in this year's West End Free Film Festival!
Glasgow West End Free Film Festival is back for its second edition and invites you all to a screening of Delicatessen (Jean-Pierre Jeunet & Marc Caro, 1991).
This bizarre surrealistic black comedy takes place in a small fictitious post-apocalyptic town where food is scarce and butcher Clapet has the macabre business of using human flesh to feed his customers. Yet when his daughter falls in love with his next slaughter victim things turn into chaos.
Join us for this cinematic feast and invite your friends as well, it's free after all!