Share

Wednesday 09th March 2016
Concerning Violence & Les Maitres Fous
Free
(No ticket required - First come first served)
7:00PM
INDOOR:
The Horse Hospital – Bloomsbury
The Horse Hospital presents the documentaryConcerning Violence (2014) and Jean Rouch's controversial Les Maitres Fous (1955).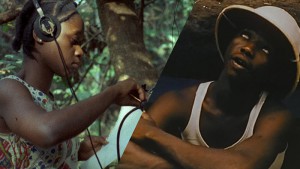 Introduced by Marloes Janson lecturer in West African Anthropology at SOAS. The programme illuminates forms of resistance in British and French colonial Africa of the 1950s and conversely the nationalist and independence movements of the 1960s and 1970s.
Concerning Violence. A film by Göran Hugo Olsson Based on Frantz Fanon's The Wretched of the Earth and narrated by Ms Lauryn Hill. Concerning Violence is both an archive-driven documentary covering the most daring moments in the struggle for liberation as well as an exploration into the mechanisms of decolonisation. Fanon's landmark book, written over 50 years ago, is still a major tool for understanding and illuminating the neocolonialism happening today.
Les Maitres Fous (The Mad Masters). A short film directed by anthropologist, filmmaker and pioneer of cinéma vérité, Jean Rouch (1917 – 2004). Considered the first work of ethnofiction, this controversial film centres around the Hauku movement, a ceremony performed in the suburbs of Accra, Ghana, which was still a British Colony.