Share

Saturday 22nd October 2016
The Butler (Black History Month)
Free
(No ticket required - First come first served)
7:00PM
Cecil Gaines (Forest Whitake) gets the opportunity of a lifetime when he is hired as a butler at the White House.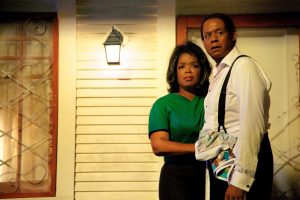 Over the course of three decades, Cecil has a front-row seat to history and the inner workings of the Oval Office. However, his commitment to his "First Family" leads to tension at home, alienating his wife (Oprah Winfrey) and causing conflict with his anti-establishment son.
The civil rights movement, Vietnam, and other major events affect this man's life, family, and American society.
Doors open 6.30pm
Refreshments
Disabled access