Share

Monday 03rd July 2017
The Artist – Festival Fundraiser
Tickets are required for this event - see below
8:30PM (Doors open 8pm)
INDOOR:
St. Margaret The Queen Church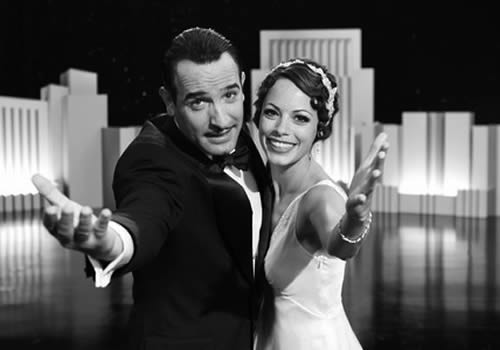 5 times Oscar winner (including Best Picture and Best Director) plus best show stealing dog in a movie ever – The Artist was an instant hit with audiences on it's release, despite being a silent movie and in black and white!
Utterly adorable, this is a crowd pleasing tribute to the magic of silent film. Empire described it as "Simply irresistible. More than a skit, this a lively and lovable comedy that's full of personality and charm."
It is the late 1920s. George Valentin (Dujardin) is a silent-movie legend whose stardom rubs off on a budding starlet named Peppy Miller (Bejo) after a chance encounter at a premiere. At first he finds Peppy's fame-by-association cute, but the arrival of sound turns her into a serious rival…
The film is a fundraiser for Streatham Free Film Festival which takes place 16-23rd September.
Tickets are £5 on the door or in advance from WeGotTickets.com/TheArtistStreatham.
Refreshments can be bought on the night. Doors 8pm Film starts 8.30pm
Running Time 1hr 54mins Cert PG