Share

Sunday 14th April 2019
Another News Story
Free
(No ticket required - First come first served)
8:30PM (Doors open 8.00pm)
INDOOR:
The Portico Gallery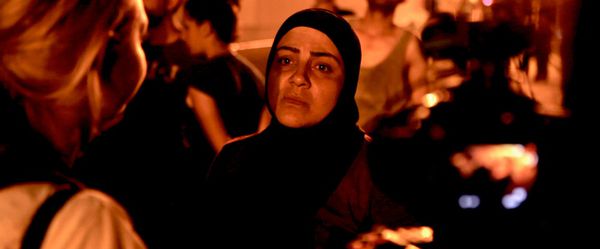 Set amid the global news-storm of September 2015, when the worldwide press descended on the refugees to cover their migration across Europe, Another News Story looks beyond the headlines to tell the stories of both the news teams and refugees who have undertaken this journey.
Orban Wallace's documentary juxtaposes the stories of reporters and the experiences of Middle East emigrants, asking the question what is the "who, how, and why" of news stories based on world conflicts and crises?
We will be collecting for Phone Credit 4 Refugees at this screening
https://www.pc4r.org/
Doors – 8pm
Film – 8.30pm
Please note: This is a non-ticketed event, so entry will be on a 'first come, first served' basis.